Reptile Theory Case Summary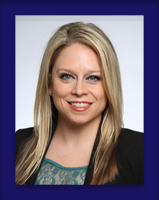 Trucking defense attorneys are all too familiar with "reptile theory" strategies in discovery and at trial. Plaintiff's attorneys use reptile theory tactics to incite the emotions, fears, and survival instincts of jurors by appealing to their "reptile brains." This is often accomplished by tapping into safety concerns or worries of communities at large to secure punitive verdicts in cases where punitive damages are not allowed. These excessive jury awards are often referred to as "nuclear verdicts" and are all too common in Cook County, and in many other jurisdictions around the country.
The reptile theory is a version of the "Golden Rule" argument which is generally barred by Illinois Courts because it asks jurors to place him- or herself in the shoes of the Plaintiff. This argument effectively abolishes the necessary neutrality of a juror and requests he or she render a verdict based on his or her own emotion, bias, life experience, and personal interest, rather than on the evidence presented in the case and during trial. A reptile-trained plaintiff's attorney will begin this strategy early and develop it throughout discovery. It is typically seen in discovery requests and deposition questions that attempt to establish various "safety rules" intended to protect the community, including the Plaintiff. This will focus on safety rules and handbooks, industry standards, etc. and ask if a driver or other company representative knew of said rules and standards and followed them. Through deposition questioning of trucking defendants, the reptile-trained Plaintiff's attorney will attempt to establish general safety rules that seem so elementary, that to disagree with them would be difficult and contrary to the common perception of most lay jurors. These questions will attempt to demonstrate that violations of these alleged "safety rules" results in an immediate danger to the community, including jurors and the Plaintiff. For example, "the Federal Motor Carrier Safety Regulations are in place to protect all drivers on the road, would you agree?" The common-sense answer is of course, "yes." "A violation of one of these "safety rules" will pose a danger to the public, right?" Again, the common-sense answer is, "yes." Accordingly, any alleged violation of even one of the countless regulations contained in the FMCSR now amounts to an immediate danger to the public, therefore triggering the emotion and fear of a juror, and now confusing the legal standard of care with the "safety rule" that was allegedly violated.
Usually, the first chance the defense has to address these reptile theory tactics before the court is at trial in the form of a Motion in Limine. However, recently in the case of McNamara v. Navar and RTR Farming Corp., USDC IN/ND case 2:19-cv-00109-APR, the United States District Court for the Northern District of Indiana, Hammond Division, granted defendants' Motion for a Protective Order prohibiting plaintiff's counsel from posing "Reptile Theory" questions, i.e. questions about the existence of and purpose for alleged "safety rules," during the deposition examination of the trucking defendants.
In McNamara, the Plaintiff, Estate of Richard McNamara, III filed its wrongful death action against Defendant Jose Navar, a commercial vehicle driver employed by Defendant RTR Farming. Plaintiff alleged that Navar, acting within the scope and course of his employment, drove in a negligent and reckless manner causing an automobile collision with Plaintiff's decedent McNamara on eastbound I-80 of the Indiana Toll Road. Plaintiff's decedent McNamara died as a result of the collision. During the oral discovery phase of litigation, defendants requested that the court enter a protective order prohibiting the plaintiff's attorney from asking "reptile theory" questions about the existence of and purpose of alleged "safety rules," during the depositions of defendants. The issue was briefed by both parties and the plaintiff filed a motion requesting sanctions and attorney fees under Federal Rules of Civil Procedure 11 and 37, asserting that defendants filed said motion without any justification or legal basis in an attempt to muddy the discovery process. Id.
Defendants argued that in past trucking-related personal injury cases with this plaintiff's attorney, the deposition examination of the defendants focused on these "reptile theory" questions. Because of this, defendants anticipated that plaintiff's counsel would include significant questioning and hypotheticals regarding driver Navar's knowledge of the purpose for various "safety rules" for tractor-trailer operation, and if he followed said "safety rules." The defendants' Motion further argued that this "reptile theory" questioning will create confusion around the defendants' legal duty of care by attempting to replace it with safety rules and procedures, and that these questions "lack(s) any tangible connection to the scope of permissible discovery." Id. Plaintiff argued that questions regarding safety are permissible during a discovery deposition and could "yield discoverable information." The court agreed with the defendants and ruled that Plaintiff did not explain how questioning Navar about the purpose for alleged safety rules is relevant to the parties' claims or defenses and pointed out how the plaintiff chose not to address the specifics included in the defendants' Motion, specifically how reptile theory questions previously asked by plaintiff's counsel in the other trucking-related personal injury cases will produce discoverable information in their case. The court cited to one anticipated question previously used by plaintiff's counsel; "if a commercial motor vehicle driver like yourself violated the safety rules [Federal Motor Carrier Safety Regulations], that could endanger the public, correct?" Id. The court stated that because Navar was not designated as an expert witness, his testimony as a lay witness was limited to what is rationally based upon his perception and not based on scientific, technical, or other specialized knowledge. Therefore, asking him about alleged "safety rules" including generalized hypotheticals, would fall outside the scope of permissible discovery. The court therefore granted Defendants' Motion for the Protective Order and denied Plaintiff's Motion for Sanctions and attorney fees relating to the same. Id.
The order in McNamara, finally gives the trucking defendant grounds to challenge reptile theory tactics in oral discovery by way of a protective order barring irrelative, overly broad questions and hypotheticals about generalized "safety rules." It is important to recognize these tactics early in written discovery, and to track the use of these tactics by a plaintiff's attorney in previous cases with similar facts. Doing so will serve as a solid basis for a Motion for a Protective Order similar to McNamara, in hopes of expanding this order from the United States District Court for the Northern District of Indiana into other jurisdictions. A copy of this order is available upon request from Kopka Pinkus Dolin.