Congratulations to Raed Abboo on his recent victory in Michigan!
By: Kopka Pinkus Dolin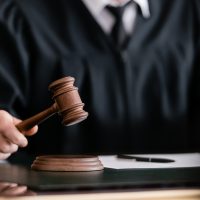 Congratulations to Raed Abboo on his recent victory in Michigan. His high-profile no-fault automobile accident case involved a 9-year-old girl and her mother, wherein a mother was operating a vehicle without insurance, and the child and her sister were not buckled. Unfortunately, the 9-year old girl was tragically injured and left a quadriplegic. As you can imagine, the child's medical bills were in excess of $4 million and she will require life-long care.
Due to Raed's focus and relentless pursuit of potential coverage for this tragedy, he learned through discovery that at the time of the accident the child lived with her great grandmother, who had no-fault coverage. Michigan law provides that a resident relative is covered by the no-fault policy in the household.
After multiple depositions and careful documentation, Raed put together a strong case for the young girl to be covered under the great grandmother's policy, instead of under the MAIPF. This shifted the responsibility to the grandmother's insurer, which was no easy task.  It took a lot of heavy lifting through the trial court, the Court of Appeals, as well as the Michigan Supreme Court in order to secure an order and hold an evidentiary hearing to show the child resided with the great grandmother and policy holder.
Raed was well prepared for what was essentially a bench trial, and the judge ultimately rendered a decision with perfect clarity that Raed's argument supported the conclusion that the child was domiciled with the great grandmother.
Needless to say, this victory is not only impressive to our client, but also the MACP special unit who assigned the case. This reimbursement claim is the largest that the client's specialty team has ever experienced in the State of Michigan. This case and outcome will assist us when we handle future cases with our clients. Raed's handling of this matter both at the trial court and Court of Appeals resulted in a published decision setting precedent in this area.  Congratulations, again, to Raed and his team for their determination and perseverance to achieve a win for the client.