7th Circuit Ruling & a Win for the Freight Brokerage Industry
By: Kopka Pinkus Dolin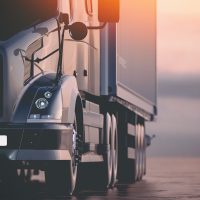 7th Circuit Ruling & a Win for the Freight Brokerage Industry
The U.S. Court of Appeals for the Seventh Circuit recently issued a long-anticipated ruling in favor of the freight brokerage industry holding that negligence claims against freight brokers are preempted. The Seventh Circuit Court ruling, governing Illinois, Indiana, and Wisconsin, is the third federal appellate court to rule in favor of the freight broker industry (see Miller v. C.H. Robinson Worldwide, Inc. and Aspen Am. Ins. Co. v. Landstar Ranger, Inc.).
Most recently, in Ye v. GlobalTranz Enterprises, Inc., Ye filed a suit against the freight broker, GlobalTranz Enterprises, after a highway accident killed her husband. She claimed the broker negligently hired the motor carrier that employed the trucker driver that caused the accident.
GlobalTranz arranged transportation through Global Sunrise to transport a load from Illinois to Texas. Ye, the surviving spouse of Shawn Lin, who died in the accident, alleged that GlobalTranz was negligent when using Sunrise as they had an "extensive history of safety violations." Ye also alleged that GlobalTranz was vicariously liable for Sunrise's negligence. GlobalTranz filed a motion to dismiss after a default judgment had been entered against the motor carrier. The court granted GlobalTranz's motion for the negligent hiring claim, and the vicarious liability claim remained pending. However, the summary judgement was later entered in GlobalTranz's favor.
The plaintiff appealed the dismissal of the negligence claim stating that the "safety exception" to the FAAAA saves the plaintiff's negligence claim from preemption. On July 18, 2023, the Seventh Circuit rejected the argument and affirmed the district court's decision.
According to the Circuit Judge, Schudder, "in the end, the plain text and statutory scheme indicate that 49 U.S.C. § 14501(c)(1) bars Ye's negligent hiring claim against GlobalTranz and that the Act's safety exception in § 14501(c)(2)(A) does not save it from preemption."
Read more about the case here:  https://caselaw.findlaw.com/court/us-7th-circuit/114629176.html