Major Win for Kopka Pinkus Dolin in the Indiana Supreme Court
By: Kopka Pinkus Dolin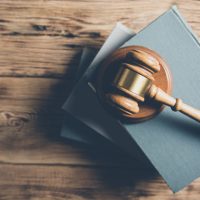 We are pleased to announce that on June 24, 2021, the Indiana Supreme Court ruled in favor of Kopka Pinkus Dolin's client in the case of Gladstone v. West Bend Mutual Insurance Company. This landmark decision arises from a jury trial in which KPD, on behalf of West Bend, successfully introduced evidence of Plaintiff Daniel Gladstone's medical bills after his counsel had strategically refrained from doing so, in hopes of securing a large award for pain and suffering. The strategy employed by Gladstone had been increasingly used by plaintiff's attorneys around the nation as a means of severing the evidentiary connection between the extent of the claimed injuries and the actual cost to treat those injuries. By depriving juries of any tangible means to evaluate an injury, plaintiff's attorneys were then virtually unrestricted from seeking a very high award for general damages. This strategy had been met with some significant success.
The KPD team, led by Chris Bond, Matt Jankowski, and Tom Ehrhardt, defeated this strategy in the Gladstone case. Chris Bond tried this case in July of 2020, and was among the first in the nation to do so during the pandemic, as covered in the Indiana Lawyer. She persuaded the Lake Superior Court that even though the Plaintiff did not seek to recover any special damages for his medical expenses, his medical bills were relevant to his claim for pain and suffering, given the undeniable fact that more painful, serious injuries tend to cost more to treat, while the less painful, minor injuries tend to cost less to treat. Further, the charging statements for the plaintiff's medical treatment included relevant information such as the medical procedures and treatments dispensed, bearing on the likely necessity of any future treatment.
Not only were the medical bills admitted over the Gladstone's objection, but the jury then entered a verdict in favor of West Bend, with an award of zero damages.
Gladstone appealed, with the Indiana Court of Appeals noting that the question of whether medical bills being "admissible in a proceeding in which recovery of them is not sought has not been specifically addressed in Indiana." The Court then held, "[w]e begin by rejecting Gladstone's argument that evidence of medical bills is never relevant to the question of pain and suffering. Common sense and experience dictate that a more serious injury generally brings with it greater medical expenses as well as greater pain and suffering."
Gladstone had sought a "bright-line rule" in this regard, which was squarely rejected. "Having declined Gladstone's invitation to adopt a bright-line rule, we conclude that West Bend has cleared the low bar for establishing the relevance of Gladstone's medical bills in this case. If the bills are low, as Gladstone apparently considers them to be, then they tend to establish that he has not experienced extensive pain and suffering from his injuries, and that is all that Evidence Rule 401 requires."
The Indiana Supreme Court has now unanimously upheld that opinion, with each Justice voting to deny transfer. Oral arguments in the Indiana Court of Appeals may be viewed here.
With this ruling, Gladstone v. West Bend now joins the landmark cases of Stanley v. Walker and Patchett v. Lee to ensure the fair and reasonable evaluation of injury claims in Indiana. The Stanley case previously held that in determining the reasonable value of medical services, Indiana juries were permitted to consider both the gross amount originally billed, and the net amount actually accepted as payment in full after contractual discounts. The Patchett case extended that ruling to include not only private health insurance, but also government and state-funded insurance plans. Gladstone now ensures that defense counsel may evidence of the actual medical expenses of a plaintiff both on the issues of both special and general damages, even when the plaintiff seeks to conceal this information from the jury.