Congratulations to Managing Partner Rob Hickey on Recent Trial Success!
By: Kopka Pinkus Dolin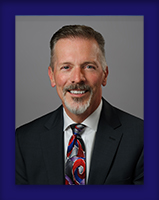 Louisville, Kentucky – Congratulations to Managing Partner Rob Hickey and Paralegal Vicki Barringer for successfully defending a delivery company accused of placing a loaded pallet in a place where pedestrians were likely to trip over it. The plaintiff suffered serious injuries and filed suit against several defendants. The case proceeded to trial when the property owner attempted to force the delivery company to reimburse the settlement amount it paid to the plaintiff. The Kopka Pinkus Dolin team obtained a dismissal of the claims, while the other defendants settled with the plaintiff. After a three-day trial in Louisville, the jury took only 20 minutes to unanimously find that our client was not at fault.
---