Michigan Court of Appeals Ruling in Andary v. USAA
By: Kopka Pinkus Dolin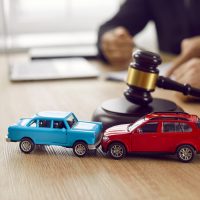 In Andary v. USAA, the Michigan Court of Appeals held that the 56-hour attendant care limit and the fee schedule do not apply retroactively
The Court of Appeals decision in Andary v USAA Casualty Ins Co. Et al.___ Mich App (August 25, 2022) is a game-changer for No-Fault victims and insurance companies. The Court held that two key amendments to the No-Fault Act – the 56-hour attendant care limitation and the medical provider fee schedule – do not apply retroactively to accidents that occurred prior to the June 11, 2019 No-Fault amendments.
In answering the question as to whether legislative amendments to the No-Fault Act apply retroactively so as to limit benefits before the effective date of amendments, the Michigan Court of Appeals gave the following rationale:
We conclude that they [amendments] do not because the Legislature did not clearly
demonstrate an intent for the amendments to apply retroactively to persons injured
in pre-amendment accidents. We further conclude that even if retroactive intent had
been demonstrated, imposing the new limits would substantially impair no-fault
insurance contracts entered into before the amendments' effective date, and
therefore would violate the Contracts Clause of the Michigan Constitution.
Where do we go from here? The decision was published, meaning it has binding precedential effect. We anticipate the Plaintiff's Bar will be filing thousands of provider lawsuits to pursue the full reasonable and customary rates, rather than those dictated by the fee schedule. Other lawsuits will focus on obtaining more than 56 hours per week of attendant care.
In preparation for the filing onslaught, it appears temporary restraining orders are being filed to prevent Plaintiffs and medical providers from enforcing this decision. Undoubtedly, an appeal to the Supreme Court is imminent, and clarification is needed on both sides.
The focus of the appeal will be whether this provision of the No-Fault evidenced a legislative intent to apply retroactively. MCL 500.3111f(8) provides:
An insurer shall pass on, in filings to which this section applies, savings realized from the application of section 3157(2) to (12) to treatment, products, services, accommodations, or training rendered to individuals who suffered accidental bodily injury from motor vehicle accidents that occurred before July 2, 2021.
The majority of the Court of Appeals claimed this section does not "mandate" the limits on benefits set forth in the amendment. The dissent begged to differ.
In the interim, insurance companies should be taking a hard look at their own policies. Some have autoamend clauses, which include language such as: "this policy will be automatically amended to reflect any future changes to the No-Fault Act."  An argument could be made that they should not seek refuge under the Contracts Clause because they did bargain for and contemplate changes could be made to their policy in the future by operation of law.
Going forward, how does this also impact assigned claims cases where there is no policy of insurance? An argument could be made that there is no contract in place, and no expectation of vested pre-amendment rights. Rather, benefits are all dictated by statute. Surely, the Plaintiff's Bar will argue that MACP rights are also vested at the time of the accident.
Right now, everything is up in the air, and we will keep you updated with any developments as they occur. You can also call or schedule a presentation with our Michigan attorneys to discuss the significance of this decision and how to prepare your team.