We're expanding our Michigan practice to Traverse City!
By: Kopka Pinkus Dolin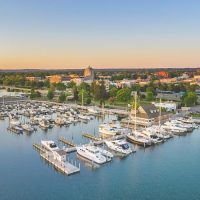 We are pleased to announce our Michigan practice is growing! Our Traverse City location will now provide the same service, commitment, and expertise as the Farmington Hills and Grand Rapids locations, giving us the ability to handle more claims statewide.
This new location will be led by Shareholder Erik Stein who will continue to represent clients throughout the state while better serving Northern Michigan. Erik is an experienced litigator who concentrates his practice in civil litigation including PIP, provider suit, Michigan no-fault, premises liability, environmental claims, transportation, automobile accident defense, bodily injury, and product liability. He also handles professional liability matters, bankruptcy actions, real estate matters, and quiet title actions. Erik's experience representing a variety of business lines allows him to use innovative methods to achieve efficient resolutions for his clients before and after litigation begins.