Welcome CFO Jeff Kulbago to the Team!
By: Kopka Pinkus Dolin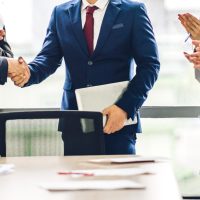 Kopka Pinkus Dolin would like to welcome Jeff Kulbago as the chief financial officer where he will manage the firm's finances, record-keeping, and reporting. He graduated from John Carroll University in Ohio with a degree in management and obtained an advanced accounting certification from Duquesne University in Pennsylvania. Before joining Kopka Pinkus Dolin, he worked as a CPA for two years and then landed at FedEx Ground.
During his 14+ years at FedEx Ground, Kulbago held a number of positions including in the internal controls department as a analyst and risk management, where he was introduced to the legal world. When he left FedEx Ground, he was the senior manager of risk management. While working for FedEx Ground he was nominated for a leadership program to consult with a not-for-profit organization in Bangkok, Thailand. There, he was able to help bring best practices, with other FedEx employees, into the not-for-profit world. The experience was like none other and eye-opening to Kulbago.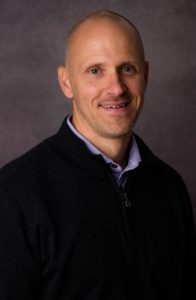 While working at FedEx Ground, he worked with KPD often and was drawn to the out-of-the-box thinking, the diversity commitment, as well as the concierge service provided. "I'm proud to be a part of a team with core values that align with my personal values," stated Kulbago. He continued, "I was at a turning point in my career at FedEx Ground. I treasure my time with the company, but it was time to step aside and let the next generation grow with the company. I believe in developing people and I hope to help KPD cultivate innovative systems as well as a talented workforce."
Kulbago enjoys spending time with his wife, four children and two dogs. He recently became an avid fisherman and in his spare time you may find him fishing with his family. He dreams one day to own a quiet house on a lake in the Midwest where he can relax, fish, and spend quality time with a growing family.