Home
>
Blog
>
General
>
Congratulations to Crown Point Attorneys, Minh Wai and Charles Albrecht, on Recent Trial Victory
Congratulations to Crown Point Attorneys, Minh Wai and Charles Albrecht, on Recent Trial Victory
By: Kopka Pinkus Dolin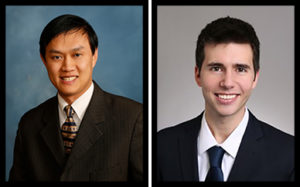 Congratulations to Crown Point partner Minh Wai and Crown Point associate Charles Albrecht, who obtained a defense verdict in a case alleging two wrongful death claims arising out of a propane gas explosion.
Our firm represented a propane gas supplier and HVAC repair service company. The plaintiffs were the estates of the two decedents. The allegations were improper installation, servicing, and maintenance of the propane gas system and negligent repair of the furnace. Our client was last at the residence on Monday and Tuesday to repair the furnace, and on Wednesday delivered propane gas. On Friday a gas explosion completely leveled the house and killed the two residents, a husband and wife of over thirty years, leaving behind two adult children. Plaintiffs' counsel requested $2,000,000 from the jury for their verdict request.
The trial began on Monday and— after several hours of deliberation—the jury returned the defense verdict at 11:45 pm on Friday night. This was the second trial victory of 2018 for Minh and Charles!