KPD Revamps Diversity, Equity, and Inclusion Initiative
By: Kopka Pinkus Dolin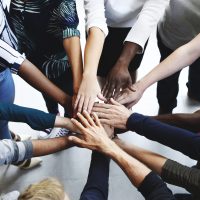 According to Corliss McDowell, Vice Chairperson for the firm's Diversity, Equity and Inclusion Committee, working remotely, and through a number of challenges solidified the need to reengage diversity initiatives.
McDowell believes that the last year has tested us, both personally and professionally and invigorating the current D&I program will inspire innovation and collaboration and provide a way to interact socially. She said, "I've always had a passion for diversity initiatives and know the value it can bring to the workplace. It not only creates cultural insights, but reduces turnover, increases profits and is shown to improve employee engagement."
McDowell has spent her more than twenty-year career in the legal field and joined Kopka Pinkus Dolin five years ago. With a passion for diversity, equity, and inclusion, she sought out the Diversity, Equity, and Inclusion in the Workplace Certificate through the University of South Florida Muma College of Business. She hopes to obtain more education in the field, "Obtaining my certification helped me understand it's not only about how you approach diversity and inclusion, but how you cultivate it."
A noticeable change in the initiative is the addition of the word "equity." Equity recognizes that each person has different circumstances and allocates the exact resources and opportunities needed to reach an equal outcome. KPD's culture celebrates the uniqueness of each individual and the committee's focus is to assure each individual feel that he or she has a positive role to play and contribute to the overall success of the organization. "This initiative will be driven by employees, at all levels, and we want to inspire everyone to get involved," McDowell stated.
To keep the momentum going, the committee will reengage the firm's core values. Employees and clients will see is state-led initiatives along with firm wide programs, including robust training and mentoring initiatives. The committee is looking forward to scheduling engaging speakers, cultural celebrations, and seminars that will positively impact attendees.
McDowell is inspired by a quote from Dr. Derrick Gay, a Diversity & Inclusion Strategist, "Effective diversity efforts must represent mirrors and windows: a space where all people see themselves [mirrors], and connect with others [windows], in ways that support fostering an equitable society." McDowell said, "Let's create mirrors and windows within KPD to continue to foster a more diverse, inclusive, and equitable workplace."
To learn more about the Diversity, Equity, and Inclusion Committee or to get involved, email Corliss McDowell at CBMcdowell@kopkalaw.com.