Kopka Pinkus Dolin Opens New Office in Milwaukee!
By: Kopka Pinkus Dolin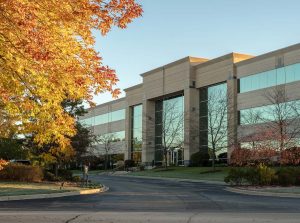 Kopka Pinkus Dolin is delighted to announce the opening of their brand-new location in Milwaukee, Wisconsin. This will be their eighth office and first in Wisconsin, with others throughout Illinois, Indiana, Kentucky and Michigan.
The Milwaukee office will be led by Senior Attorney Eric L. Hafferman. Hafferman has extensive experience handling workers' compensation matters throughout the state of Wisconsin. He concentrates his practice representing businesses and insurance carriers in all aspects of workers' compensation litigation.
Kopka Pinkus Dolin is honored to welcome Hafferman to the team and looks forward to expanding their reach with an already large list of clients of Wisconsin. The new office is located at N19W24200 Riverwoods Dr. Suite 260 in Waukesha, just 18 miles west of Milwaukee. Kopka Pinkus Dolin will be hiring for a variety of positions in the new office; interested applicants should send their information to firmadmins@kopkalaw.com.