Home
>
Blog
>
General
>
Kopka Pinkus Dolin Enhances their Exceptional Legal Team with the Addition of Experienced Trial Attorney Jim Crocker
Kopka Pinkus Dolin Enhances their Exceptional Legal Team with the Addition of Experienced Trial Attorney Jim Crocker
By: Kopka Pinkus Dolin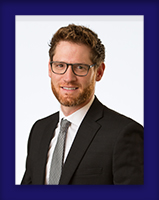 Jim Crocker brings to Kopka Pinkus Dolin his talent in handling cases including transportation, catastrophic injury and wrongful death, professional liability, premises liability, personal protection insurance (PIP) benefits, UM/UIM and Michigan No-Fault. Jim has tried numerous cases to favorable verdict in a variety of matters, as well as briefed and argued appeals.
Jim dedicated a portion of his career to managing liability claims and litigation for one of the world's top freight carriers in the industry. He successfully defended serious transportation cases involving a wide range of issues including traumatic brain injury and wrongful death. Jim has handled cases across North America in both state and federal courts, as well as cases in the Canadian Provincial Courts. In addition to handling these matters, Jim routinely consulted with and advised the executive suite on emerging legal trends in the transportation industry and ways to proactively manage the company's risk profile. He is also a frequent speaker throughout the country for various conferences and organizations on topics concerning heavy trucking and transportation.
Kopka Pinkus Dolin is honored to welcome Jim Crocker as a dedicated member of their Transportation Litigation Division, which is available 24/7 for immediate rapid response to any collision anywhere in the Midwest.