Congratulations to Jordan Edelman on Recent Summary Judgement!
By: Kopka Pinkus Dolin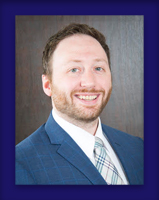 Chicago Attorney Jordan Edelman recently obtained Summary Judgement on behalf of Mariano's Fresh Market in a slip-and-fall case pending in Cook County, Illinois. According to Plaintiff's testimony, she fell on a foreign substance (believed to be a food sample) which was dropped by another customer. KPD and Mariano's worked quickly to preserve the surveillance footage, which showed the sample had been dropped only 43 seconds before the fall occurred. In seeking summary judgement, Defendant alleged that Mariano's had neither actual or constructive notice of the substance, and thus, a duty to remediate had not arisen. The Court agreed, and the case has been dismissed with prejudice.