Home
>
Blog
>
General
>
Congratulations to Farmington Hills Partner Mike Watt on his Recent Trial Success!
Congratulations to Farmington Hills Partner Mike Watt on his Recent Trial Success!
By: Kopka Pinkus Dolin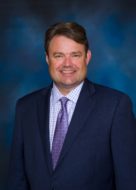 Congratulations to Farmington Hills Partner Michael Watt on his recent trial success. This provider suit arises from a serious motor vehicle accident that occurred in 2015, resulting in a shoulder and cervical spine surgery. After the final surgery, the plaintiff sought treatment at a pain management clinic. The clinic conducted a "point-of-care" drug screen at every appointment, where the physician would review the results during the plaintiff's visit and then make a treatment and prescription decision before he left the office. The same sample was then sent to an outside laboratory for confirmation, which was a two-day gap between the sampling and confirmation testing. Therefore the confirmation testing was performed after the narcotic medication had been renewed by the doctor.
Subsequently, the insurance company was billed $500 for every point-of-care test, and then an additional $2,000 for each confirmation test. The physician was performing 12 point-of-care tests per year, as well as 12 confirmation tests. The defense argued that the confirmation test was medically unnecessary and that the cost of the confirmation testing was unreasonable. Mike utilized an expert witness to establish that drug screening is based on a risk assessment of the individual patient. This is conducted by interview, quick psychological review, and review of the pharmacy data maintained by the State of Michigan. The physician testified that the plaintiff was a low to medium risk patient, and that standard protocol would be two to four tests per year. The jury returned a no-cause of action verdict after only 20 minutes of deliberation.