Congratulations to Attorney Amalia Gemelas on her Recent Defense Verdict!
By: Kopka Pinkus Dolin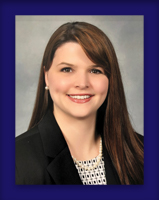 Crown Point Attorney Amalia J. Gemelas recently tried a small claims case that involved a four car chain-reaction collision in the tunnel of a car wash. The third car in the chain filed suit for property damages related to the collision, claiming that the car wash conveyor system was defective. At trial, the vehicle owner added additional claims of negligence in the operation of the car wash by the employee responsible for loading cars into the wash. The owner also claimed that the employee was negligent in failing to stop the wash in time. The car wash's defense was driver error of the lead car, rather than any defect in the conveyor or its operation by the car wash employees. After presentation of evidence, the Court entered a defense verdict.