Home
>
Articles
>
Relief for No-Fault Insurers When a Claimant Refuses to Attend an Independent Medical Examination per MCL 500.3151
Relief for No-Fault Insurers When a Claimant Refuses to Attend an Independent Medical Examination per MCL 500.3151
By: Raed L. Abboo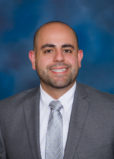 The Michigan Court of Appeals recently reviewed together two district court decisions which denied State Farm's motions for summary disposition in Chiropractors Rehab. Grp., P.C. v. State Farm Mut. Auto. Ins. Co., No. 320288, 2015 WL 6554720 (Mich. Ct. App. Oct. 29, 2015).
In both cases, the motions were filed by Defendant, State Farm, in cases with almost identical fact patterns involving providers and non-cooperative underlying claimants. In both provider cases, the underlying claimants were not attending an independent medical examination and/or not allowing themselves to be examined under oath.
State Farm believed the appropriate recourse was a motion for summary disposition. However, the district courts in both cases disagreed. On appeal, the Michigan Court of Appeals upheld the lower courts' decisions, with a caveat. The Appeals Court opined that although summary disposition was not an appropriate form of relief, a suspension of benefits is at the insurer's disposal when an insured fails to comply with MCL 500.3151, by not attending an IME. In that situation, the insurer may suspend benefits until the claimant satisfies his obligation to attend the IME, as opposed to irrevocably denying the benefits. As for refusal to attend an EUO as required by contract, the Court found that an insurer may not refuse to make PIP payments for this reason alone.
Regarding independent medical examinations, the Court held that a failure to attend an IME is not tantamount to a lack of entitlement to PIP benefits. The Court found instructive the decision in Roberts v Farmers Ins. Exch. 275 Mich App 58, 69; 737 NW2d 332 (2007). In that case, the Court considered a very similar fact pattern and held that an insurance company may reasonably suspend benefits due to a failure to submit to an IME per the No-Fault Act, but is not entitled to a final determination that the insured is not eligible for benefits. Principally, the insurer may only suspend benefits for the time being.
The Appeals Court relied on a previous Michigan Supreme Court case in finding that an insurer may not irrevocably relinquish an insured's benefits due solely to an insured's failure to submit to an EUO. In making its decision, the Court found instructive the Michigan Supreme Court decision in Cruz v State Farm Mut Auto Ins Co, 466 Mich 588; 648 NW2d 591 (2002). In that case, the Court held that an insurance company and its insured may not contract in a manner that vitiates the insurance company's duty to timely pay benefits as required by statute. The Michigan No-Fault Act requires that an insurer pay benefits once it is in receipt of reasonable proof of fact and amount of loss. Better stated, the Court ruled that the attendance at the EUO cannot be a condition precedent for the payment of PIP benefits because such an agreement would circumvent the public policy design of the Michigan No-Fault Act.
The Michigan Court of Appeals also considered the issue of leave to amend affirmative defenses in one of the two cases. The District Court denied State Farm's motion for leave to amend its affirmative defenses to include an allegation that if the underlying claimant is ineligible for No-Fault benefits, so too is the provider. The Michigan Court of Appeals held the lower court's decision to be an abuse of discretion. In its decision, the Appeals Court stated that the lower court's determination that adding the affirmative defense was futile was incorrect. The Appeals Court held that the defense may not be futile and could be presented as against the provider whose claims derive from the insured. See Chiropractors Rehab. Grp., P.C. v. State Farm Mut. Auto. Ins. Co., No. 320288, 2015 WL 6554720 (Mich. Ct. App. Oct. 29, 2015); see also Moody v Home Owners Ins Co., 304 Mich App 415, 440; 849 NW2d 31 (2014)
In sum, Chiropractors v State Farm reveals that a significant avenue for relief exists for an insurer when the insured refuses to partake in an IME. Namely, an insurer may suspend benefits when an insured fails to comply with MCL 500.3151. Furthermore, the case strengthens the notion that defenses to an insured's claim carry over against providers.
---
For more information or questions on how this pertains to cases you are handling please e-mail the author here.