Kentucky House Bill 151, "An Act Relating to Insurance Fraud"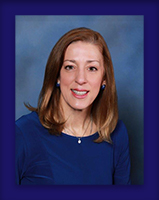 On March 26, 2019, Kentucky's Governor signed into law House Bill 151, "An Act Relating to Insurance Fraud." The legislation presents an aggressive, three-pronged approach to curtailing the state's insurance fraud problem with particular emphasis on concerns arising under the state's mandatory motor vehicle reparations laws (Kentucky Motor Vehicle Reparations Act, "KMVRA"), and worker's compensation laws. The Act's primary goal increases criminal penalties and fines for insurance fraud, aligning Kentucky's insurance fraud statutes with its comparable criminal theft and sentencing statutes. The new laws also seek to strengthen the state's ability to identify violators by expanding the lists of persons legally required to report insurance fraud to include an array of medical licensure boards. Second, the new law prohibits bulk purchase of police vehicle accident reports, currently a preferred method for gaining accident victims' information in order to solicit spurious medical treatments. Finally, the new legislation adds provisions similar to the federal Medicaid statutes prohibiting medical providers from engaging in "self-referrals" of patients to facilities where the providers have a financial interest.
The Act amends KRS 304.47-020(2), "Fraudulent insurance acts – Penalties – Compensatory damages – Application of section," to redefine insurance fraud statutory "violations" as "crimes" and align punishment with criminal penalties as provided in KRS 514.030, the criminal statute for "Theft by unlawful taking or disposition – Penalties." Specifically, the provisions of KRS 304.47-020(2) (a)-(c) now mirror KRS 514.030(2)(d)-(g), the statute defining the criminal felony classes. KRS 304.47-020(4) mandates persons convicted of crimes established under the new insurance fraud laws shall be punished by imprisonment under the provisions of either KRS 532.090, criminal misdemeanor sentencing guidelines, or KRS 532.060, the criminal felony sentencing guidelines. KRS 304.47-020(4) also permits imposition of fines up to $10,000 per person and $100,000 for corporations, or twice the amount gained by the crime, whichever is larger.
The Act also amends KRS 304.47-050, "Reports of possible fraudulent insurance acts – Investigation – Notification of prosecutor – Immunity from civil liability," to mandate reporting from medical providers and persons "having knowledge or believing that a fraudulent insurance act or … practice which may constitute" a crime under the statute, and requires those persons "shall send to the division a report or information pertinent to the knowledge or belief…." The new law expands the list of mandatory reporters to target numerous medical licensure boards, including medical, chiropractic, nursing, physical therapy, occupational therapy, and massage therapy boards and any employees of these groups.
The Act amends KRS 189.635, "Vehicle accident reports by operators, law enforcement officers, and agencies – Availability to parties to accident and news-gathering organizations — Contracts with outside entities to provide vehicle's accident history and electronic access to reports – Administrative regulations – Availability of reports – Insurers of train engineers," to target PIP/BRB (basic reparations benefits) fraud abuse and prevent bulk purchasing of police reports in efforts to identify motor vehicle accident victims for unscrupulous solicitation of spurious medical treatment. The new laws require the Kentucky State Police to redact victims' personal identifying information from vehicle accident reports provided to "news-gathering organizations," and redefines a "news-gathering organization." KRS 189.635 (8)(b)(2) expressly excludes from the definition of "News-gathering organization" any "product or publication with the primary purpose of distributing advertising; or publishing names and other personal identifying information concerning parties to motor vehicle accidents which may be used to solicit for services covered under Subtitle 39 of KRS Chapter 304," [the subchapter housing the Kentucky Motor Vehicle Reparations Act]. Additionally, for purposes of the paragraph, the statute defines the "personal information" to be redacted to include the address, driver's license number, phone number, date of birth, and any other contact information contained in the police report for each person listed on the report, and the vehicle identification numbers (VINs) for each vehicle listed on the report.
Finally, the Act creates an entirely new section to KRS 304.39, the KMVRA, to prohibit healthcare providers from "self-referring" patients to facilities where the providers have financial interests. The new statute expressly references the federal law prohibiting self-referrals, 42 U.S. Code § 1395nn, "Limitation on certain physician referrals." In summary, this federal law prohibits a physician from referring Medicare patients for designated health services to an entity with which the physician (or immediate family member) has a financial relationship, unless an exception applies and furthermore prohibits the designated health services entity from submitting claims to Medicare for those services resulting from a prohibited referral. Kentucky's new law likewise seeks to prevent medical providers from referring patients to facilities where the provider has an ownership or investment interest in the person or entity, or a compensation arrangement between the provider and the person or entity. The section relieves insurers from paying treatment claims sought in violation of this new statute and requires anyone who received BRB payments in violation of this section to refund the amounts paid to them. The new section also enacts new civil penalties up to $25,000 "per arrangement or scheme" for violation of the Act's provisions.
The new law promises better detection, reporting and firmer punishments for insurance fraud crimes, with deterrence as the ultimate goal. Interestingly, Kentucky state government is currently dealing with a budget shortfall and state-funded pension crisis. While local government and state correctional impact statements filed during the Bill's progression stated the Act would have "minimal impact" on correctional and local government fiscal resources, it remains to be seen whether the state's fiscal crisis will impact the new Act's enforcement. Specifically, the state will be attempting to enforce these new laws while simultaneously reducing funding to state and local law enforcement agencies. The Insurance Fraud Act is certainly a step in the right direction, but it will demand support from the top down for its ultimate success. It will be interesting to revisit the laws' impact in a few years to evaluate the ongoing results.
---
For more information or questions on how this pertains to cases you are handling please e-mail the author here.