How Our Company Culture of Mutual Respect Rewards in Many Ways
By: Robert J. Kopka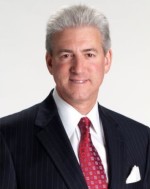 We spend more time at work than at any other single location and more time with our co-workers than with our friends or family. All of us naturally form groups within our offices that eventually develop or succumb to the overall culture of the firm. Profit, loss, success, failure, happiness or distractions are all tied to the culture of the firm. The culture of the firm can affect productivity, in some cases as much as 30%[1] and certainly effects longevity and overall work-life balance.
Firm culture develops from the "top-down". A culture of hostile groups that compete unintentionally can destroy a firm. In Marchuk v. Faruqi & Faruqi, LLP, et al., 1:13-cv-01669 (S.D.N.Y) the District Court described a law firm with internal conflicts so severe that the wife of a senior partner who had an affair with a young associate allegedly stole and may have decapitated her cat. Who would want to work there?
Other firms exhibit a culture where nobody seems happy because few people are recognized for their achievements. These firms often have oppressive management with few or no incentives for success. This culture is illustrated in the movie "Office Space." In that film a member of the firm burns down the office building in revolt against the management. We certainly want to avoid that.
Often firms are dominated by ego maniacs who think the world of themselves and very little of others. In these firms, success is measured by individual achievement rather than firm wide profitability. This creates a very competitive environment in which the most successful individuals often speak and think disparagingly about their co-workers. Relationships in these firms are often disjointed and hard cliques are formed. There is no group mentality or firm pride.
At Kopka Pinkus Dolin, we work very hard to avoid any of these cultures. We have developed firm-wide core values, the first of which is "treat all individuals with respect". We hold each and every member of the firm, from managing partners to part-time clerks to this core value. We do this because it is a reflection of who we are. We want to surround ourselves with the type of people that value respect. This helps us cooperate and work together. It allows us to focus, not only on what we can accomplish, but also on how we can grow and contribute to make our small part of the world a better place.
I want to be treated with respect, so I must treat others in the manner that I expect to be treated. It is easy to lead by example if everybody with whom you work shares the same values. Happy people tend to be more productive, more creative and more pleasant. I can appreciate our pleasant work environment as I contribute to it.
Core values must be more than slogans. If I truly respect my fellow employees, then I will apply the same expectations to myself that I apply to others. I will lead by example. The result is a firm culture in which every employee is invited to participate in the greater good, in which every employee is comfortable and protected from abuse and in which every employee is valued for his or her contribution.
As a result of our corporate culture of mutual respect, we have many employees, attorneys, paralegals and support staff that, having left to work elsewhere, returned to our firm. We have many employees celebrating their second decade at Kopka Pinkus and Dolin. It is so much more pleasant to work with happy, respected co-workers and, by the way, when clients come by or call; the happiness and satisfaction of employees is evident. Respectfulness is a core value of our firm that has a definite correlation to our growth and our success.
---
[1] Logan, King, and Fischer-Wright. Tribal Leadership, leveraging Natural Groups to Build a Thriving Organization. Harper Business, 2008.
For more information or questions on how this pertains to cases you are handling please e-mail the author here.