Justin T. Nestor focuses his prestigious multi-state practice on workers' compensation defense throughout Indiana and Illinois. He successfully handles cases at every level up to the Appellate Court, representing construction and trucking companies, commercial contract carriers, retailers, manufacturers, municipalities and self-insureds. In addition, Justin works closely with third-party administrators and insurance carriers. He also has experience in subrogation, personal injury and premises liability defense and defending unemployment claims.
A frequent speaker on a wide variety of legal topics, Justin is often requested as a presenter at client training and industry events. He has authored several articles, and is an active member of a number of professional associations, including various bar associations, the Workers' Compensation Lawyers' Association, and the Indiana Workers' Compensation Institute, where he was a Board Member (2011) and President (2012) of the Northwest Indiana Chapter.
Justin has been recognized by his peers for inclusion in Best Lawyers™ in the field of Workers' Compensation Law – Employers since 2015. Prior to practicing law, Justin was a municipal police officer in Indiana for eight years, having attained the permanent rank of Corporal.
Memberships
Illinois State Bar Association
Indiana Workers' Compensation Institute (Board Member – 2011; President – 2012)
Lake County (Indiana) Bar Association
Workers' Compensation Lawyers' Association
NRRDA (National Retail & Restaurant Defense Association)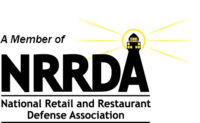 Presentations and Publications
Top Employer Mistakes In Indiana (November 2017)
What's This Claim Worth? (May 2017)
Indiana Forms: Taking A Claim From Start To Finish (September 2016)
Illinois Workers' Compensation Law (Workers' Compensation Educational Conference – August 2016)
A Day In The Life Of A Workers' Compensation Claim (Beyond Safety & Reliability Conference & Expo – February 2016)
Crossing The Border: Top 5 Issues In Illinois & Indiana WC (November 2015)
Illinois Workers' Compensation, Conference On Multi-State Workers' Compensation Laws (August 2015)
Workers' Compensation Claims: Initial Investigation Strategies (Beyond Safety & Reliability Conference & Expo – March 2015)
Strategies & Tactics For Defending Indiana Workers' Compensation Claims (February 2015)
Adjusting Louisiana Workers' Compensation Seminar (October 2014)
Multi-State Compare/Contrast Topics (Conference on Multi-State Workers' Compensation Laws – August 2014)
Indiana Workers' Compensation Overview (January 2013)
Comparison of Key Issues: Illinois vs. Indiana (Workers' Compensation Seminar – June 2012)
Indiana WC Forms, PPI and Assorted Topics
Indiana Workers' Compensation Topics
Indiana Workers' Compensation 101: Multiple Clients (2010 and 2011)
Legal Ethics in Indiana Workers' Compensation Cases, Solutions to Challenging Workers' Compensation Cases in Indiana (Diamond Mark Meetings – December 2010)
2010 Legal Updates in Indiana (Northwest Chapter of Indiana Workers' Compensation Institute – November 2010)
Turning the Tables: How to Use an Employee's Own Actions as a Defense to Their Workers' Compensation Claim (June 2010)
Illinois & Indiana Workers' Compensation Issues (June 2009)
Indiana Workers' Compensation Advanced Seminar (April 2009)
"Protecting Your Bottom Line From Injury: 5 Tips for Reducing Your Workers' Compensation Claims Exposure," Published in March/April 2016 Edition of Building Indiana
"Turning the Tables: Using an Employee's Own Actions as a Defense to Their Workers' Compensation Claim," Published in the March/April 2014 Edition of Building Indiana