Congratulations to Chicago Partner, Andrew Ellbogen, on Recent Trial Success!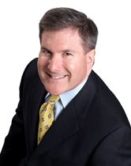 Congratulations to Chicago Partner, Andrew Ellbogen, on his recent success after a four-day trial in McHenry County. The case involved a pedestrian being struck by the insured in a parking lot. The plaintiff claimed that he underwent two lumbar fusion surgeries, and one left thumb cartilage repair surgery as a result of the accident. The plaintiff's treating lumbar surgeon testified live, and argued the accident caused new disc herniations, necessitating the two surgeries. He also testified that the plaintiff would likely need another spinal fusion at a different level, and would need yet another surgery to implant a spinal cord stimulator.
The plaintiff's past medical specials were $450,000.00, and the future anticipated costs were about $457,000.00. After the plaintiff requested pain and suffering expenses, the verdict request was $2,125,000.00.
Andrew countered the plaintiff's damages claims by introducing a spine surgeon, who in turn testified that all of the plaintiff's injuries predated the accident, and his review of the MRI films were consistent with the radiologists' reports, which was that there were no significant changes.
At the conclusion of the trial, after hearing the false statements and shortcomings of the plaintiff's liability and damages case in a closing argument that lasted a little over an hour, the jury returned with a defense verdict and the plaintiff received nothing.